Are your kids struggling with spelling? Are they tired of plain old flashcards? Try Spelling City! Spelling City is a fun learning website. We first learned about it from my daughter's first grade teacher. She would enter the week's spelling words into the website. The students could then use the Teach Me feature to learn how the words are spelled. Then they go to Play Games. There are a number of games that use their spelling list to help them write sentences and paragraphs, do word searches. Hang Mouse is a fun version of Hang Man. As the child guesses letters, the mouse creeps over to a plate of cheese cubes next to a sleeping cat. If the child guesses correctly, the mouse grabs a piece of cheese and goes back to his spot. If they guess incorrectly, the cat starts to wake up. After three wrong guesses, the cat catches the mouse! Mariah struggled and struggled with spelling until she started using Spelling City. Now, she loves to write and is actually working on her own book. And, miraculously, she has very few misspelled words!
The basic version of Spelling City is free. With it, you can find hundreds of already loaded spelling lists or load your own. You can use a lot of the features on the website. By upgrading to a premium membership, you get many more advantages. And the cost is minimal. A one year subscription for a family of five students costs $29.95. A classroom of up to 25 students is just $49.95. Here is a list of the features with both basic and premium memberships.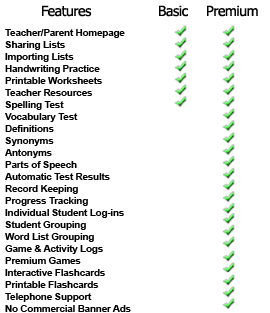 Whether your child is in a school classroom, homeschooled, or just wants help with their spelling, Spelling City is exactly the tool you need!
http://www.spellingcity.com/